Our annual list of Top 10 Moments represents just a short list of Nyaka's accomplishments over the last year. Of course these moments and accomplishments are not possible without your support. Thank You For A Great 2022!
Walk Against Sexual & Gender-based Violence
In July, over 4,000 people including Nyaka's CEO, Country Director, Staff, community religious leaders, grandmother group local leaders, and community members attended the 3rd annual walk against Sexual Gender Based Violence which took place in Kihihi, Kanungu District. The British High Commissioner to Uganda, Her Excellency Kate Airey, was the Chief walker and commended Nyaka's management and staff for the work done to restore hope among survivors. The event started with the official opening of a new Nyaka Healing Centre by H.E. Kate Airey.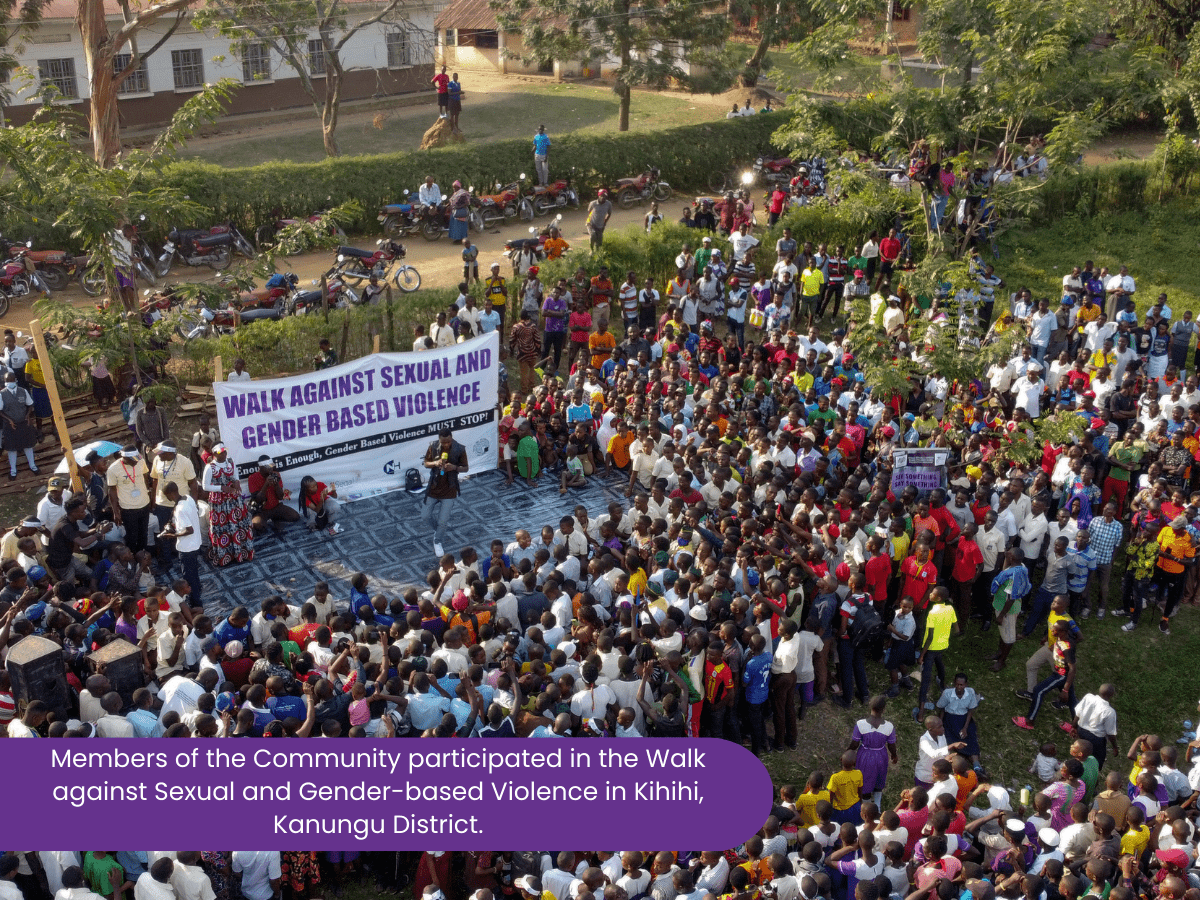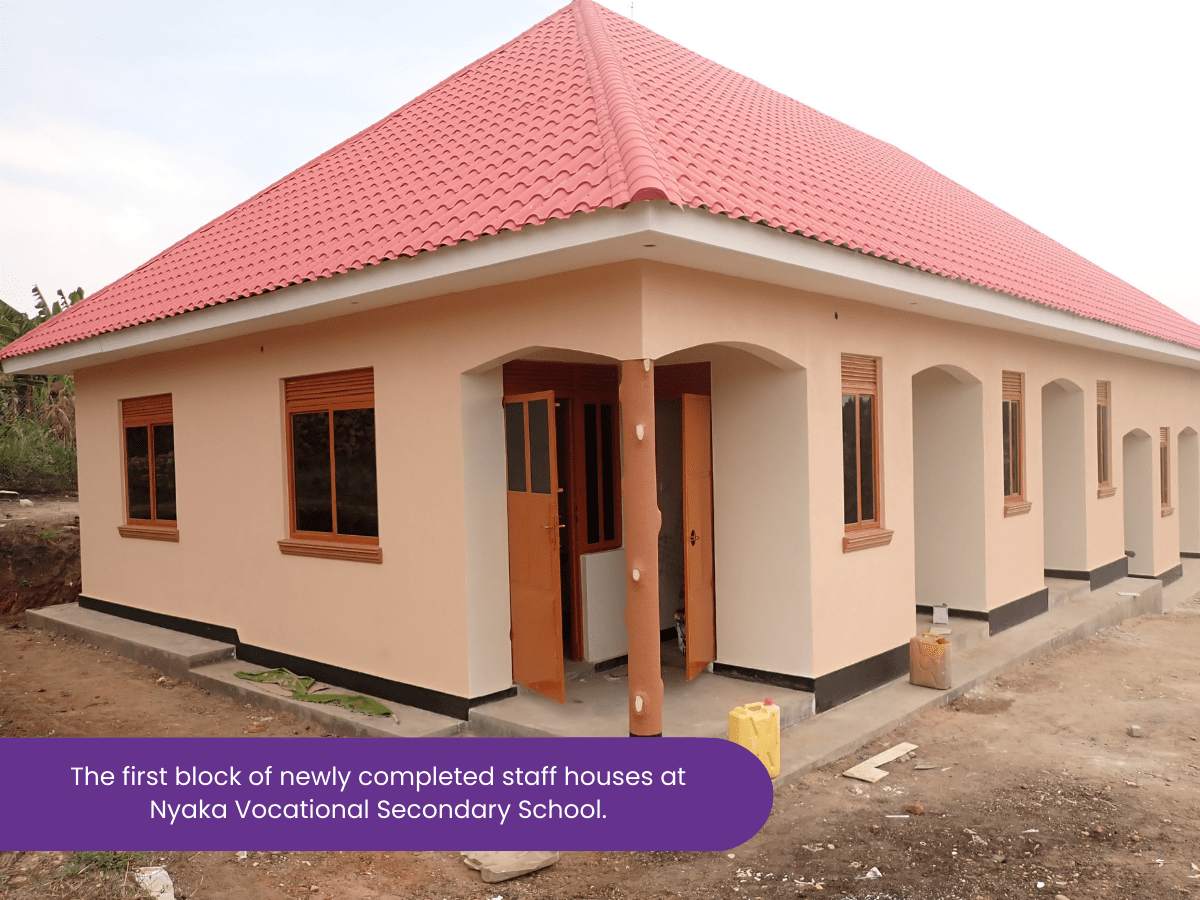 Nyaka Vocational Secondary School Staff Houses
The first block of teachers' housing was completed and occupied by five teachers in September. The block has five units, each consisting of a living room, bedroom and storage area. Pit latrines were constructed outside.
51 Grandmothers get new homes!
Construction on 51 homes (20 Kanungu, 21 Rukungiri, and 10 Rubanda) funded by Nazareth Evangelical Lutheran Church was completed. The homes include a house, kitchen and pit latrine and were transferred over to grandmothers in August.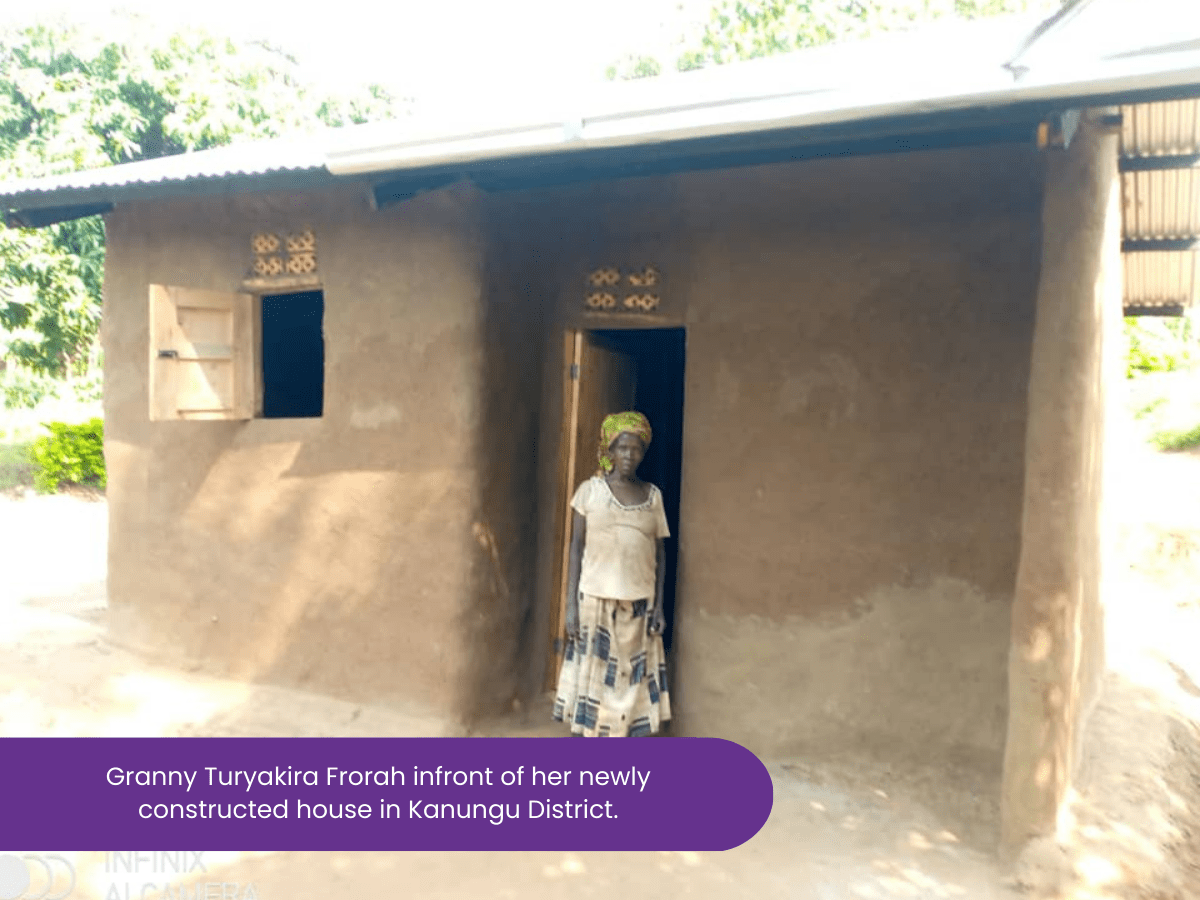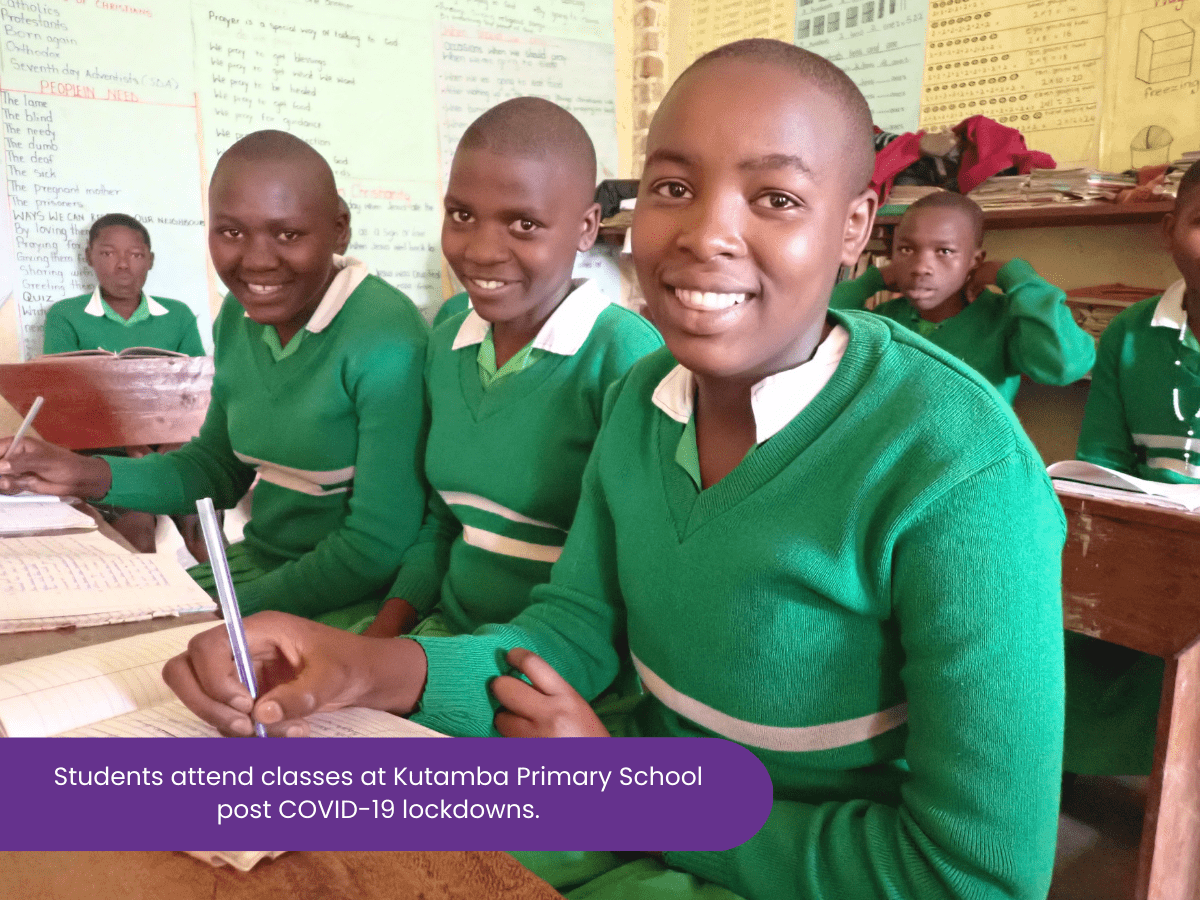 Primary and Secondary students sit for their final exams
Following the Covid Pandemic, many students were affected and some dropped out of school in many parts of Uganda. 120 Nyaka students who were enrolled in candidate classes at primary and secondary level were able to sit for their final exams to enable them go to the next level. 50 students sat for their Primary leaving exams, 32 students sat for the Senior Four final exams and 17 senior six students sat for their final exams that will enable them to move on to University or other institutions of higher learning.
Dental Clinics added to our health services
Nyaka started a monthly dental clinic at the Mummy Drayton Clinic in March and since its inception the visiting dentist has seen 859 clients. Out of that number 321 clients were screened and received treatment including extractions, fissure sealants, amalgam, surgical disimpaction and glass ionomer cement.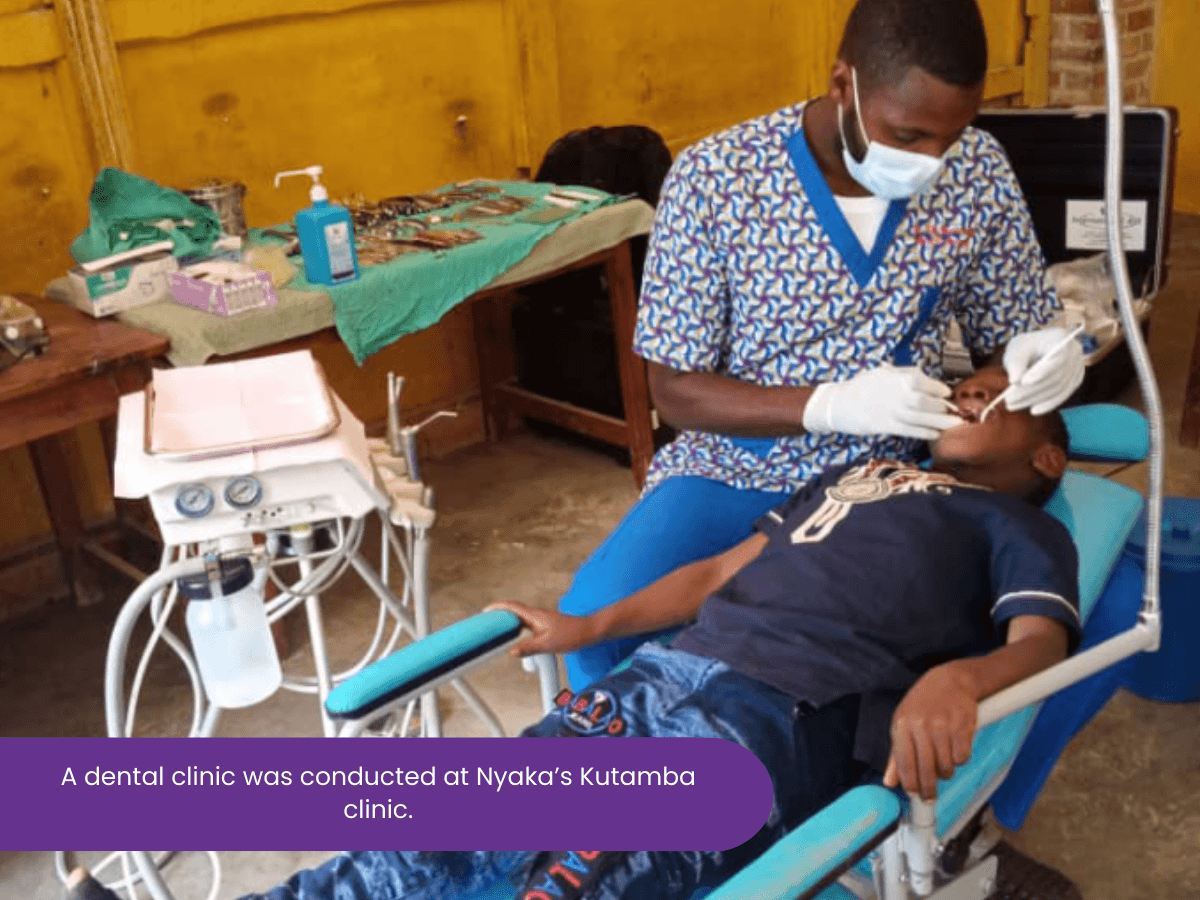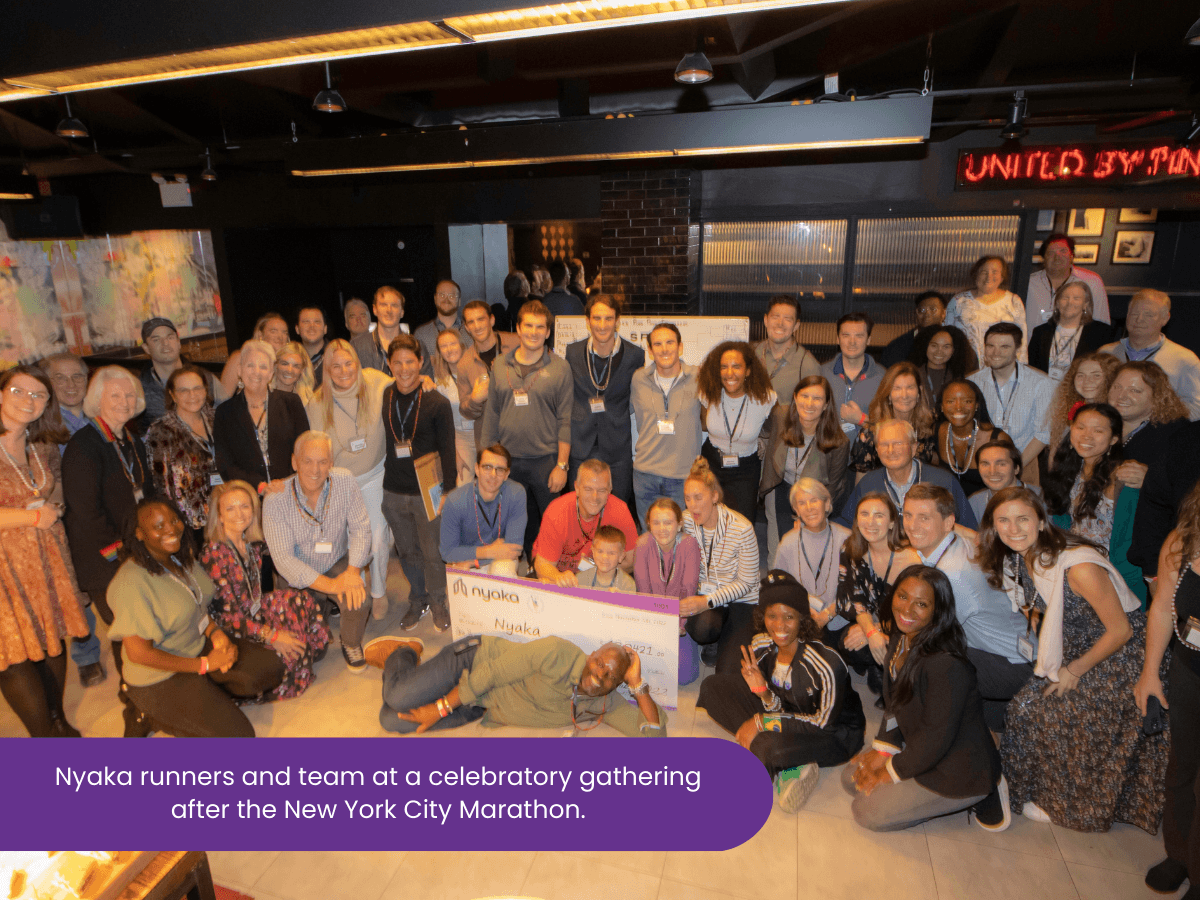 Nyaka X New York City Marathon
In November, 50,000 runners from around the world participated in the NYC Marathon including 23 runners who ran on behalf of Nyaka, raising an astonishing $136,000 for our vulnerable children and grandmothers. On the same day in Uganda, Nyaka organized a run for more than 100 locals in solidarity with Team Nyaka in New York. Thank you to all the participants and their generous donors! This was the fifth year of Nyaka's participation in the world's best marathon.
Nyaka's Founder was selected for Harvard fellowship
In Fall, Harvard University announced Twesigye Jackson Kaguri will join their 2023 Advanced Leadership Initiative Fellowship (ALI) Cohort.
Annually, Harvard University selects a prestigious group of distinguished community leaders to participate in the nine-month long fellowship program in Boston, Massachusetts. The ALI Fellowship is for executive-level leaders with diverse experiences and backgrounds and at least 20 years of leadership experience. Kaguri was selected due to his visionary leadership within the Ugandan community and his transformative work through his nonprofit organization, Nyaka.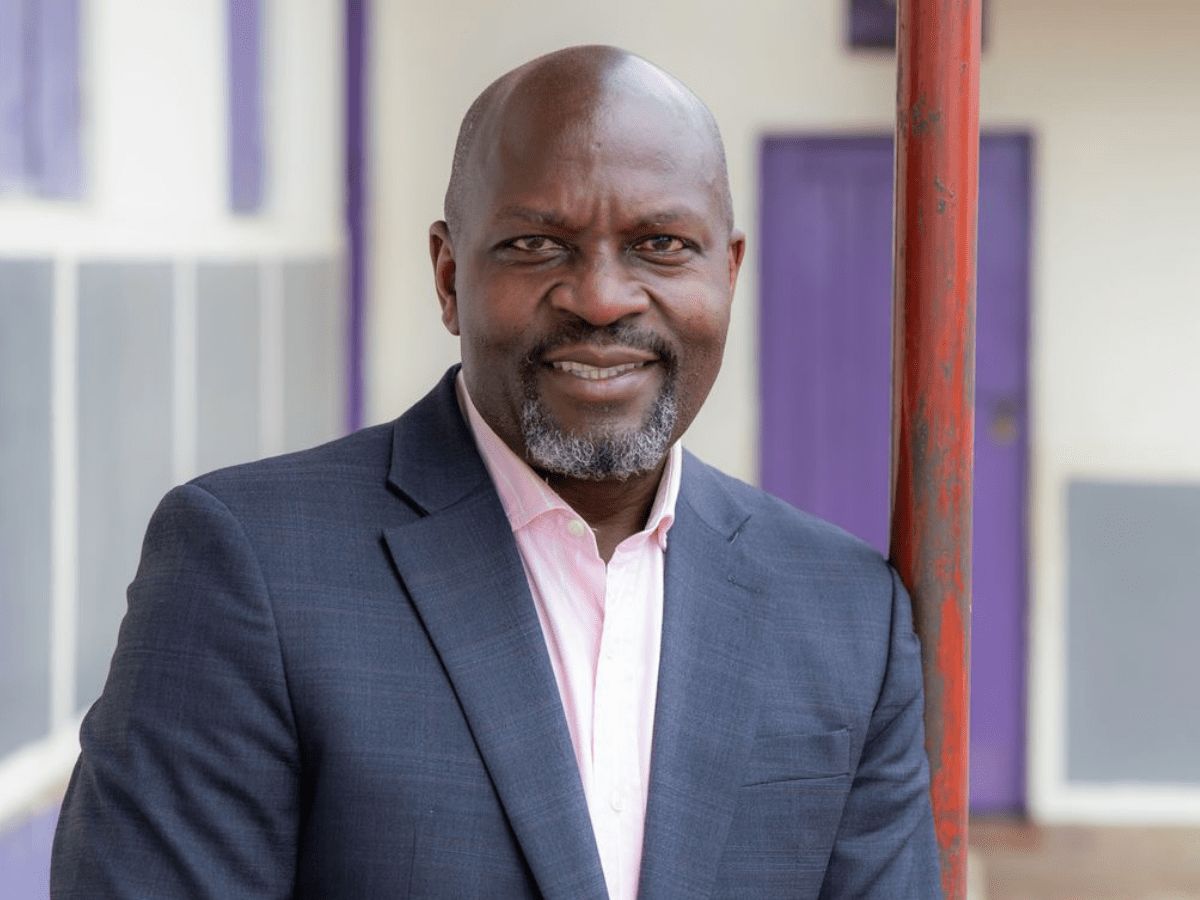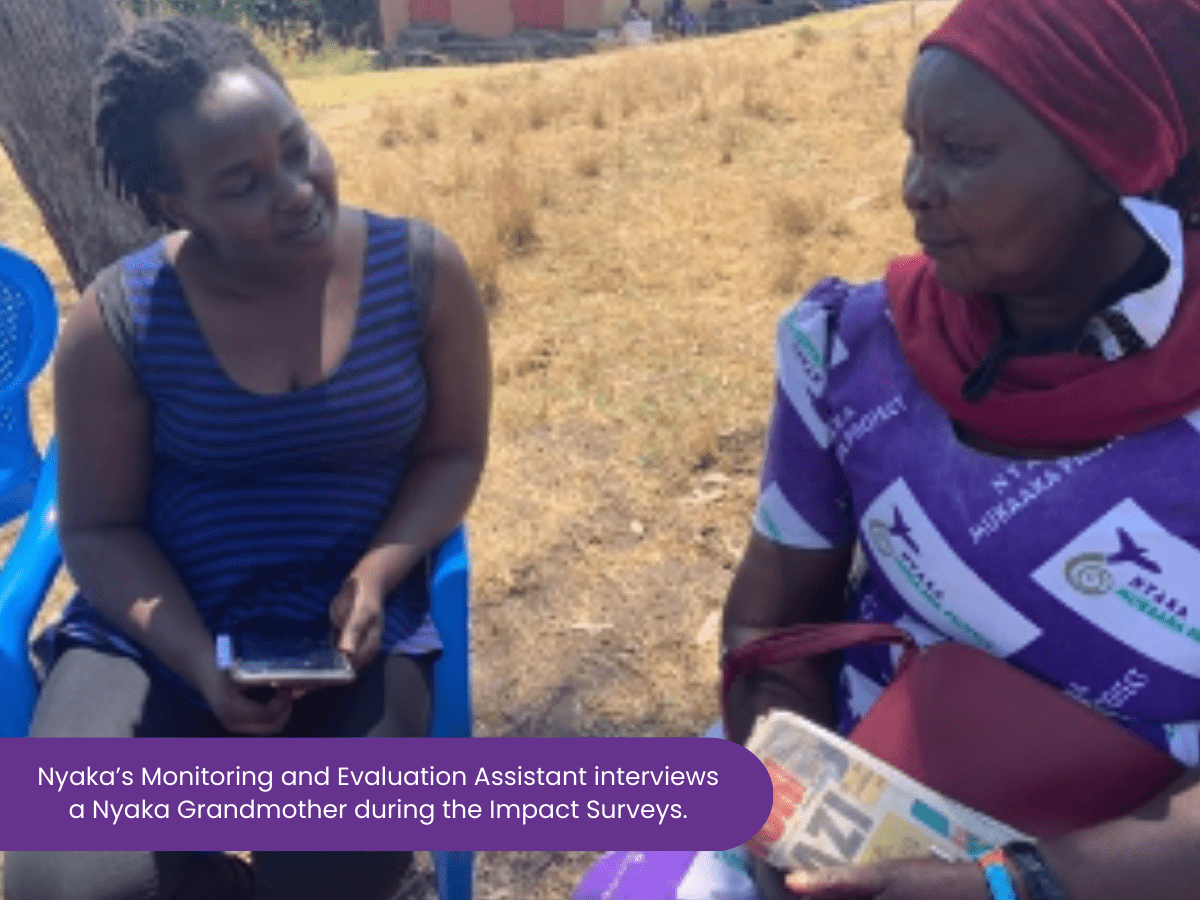 Conducting impact evaluations across our four programs
We were able to conduct impact evaluations across our four programs. 254 grandmother groups, 80k+ children under their care; SGBV impact survey, Education Impact survey and Health impact survey (health analytics included) – with outcomes due for publication in late February 2023. This marks our largest impact survey reach and will be our first impact survey publication in 22 years.
Nyaka's Mass Vaccination Campaign with EGPAF/USAID-RSW
In April, Nyaka joined efforts with the Government, Elizabeth Glaser Pediatric AIDS Foundation (EGPAF) and USAID-RSW to accelerate vaccination rates against Covid-19 among elderly persons and their household members. As a result of this campaign, 14,437 Nyaka-led persons were vaccinated, inclusive of the elderly, people living with HIV and persons aged 18+ years.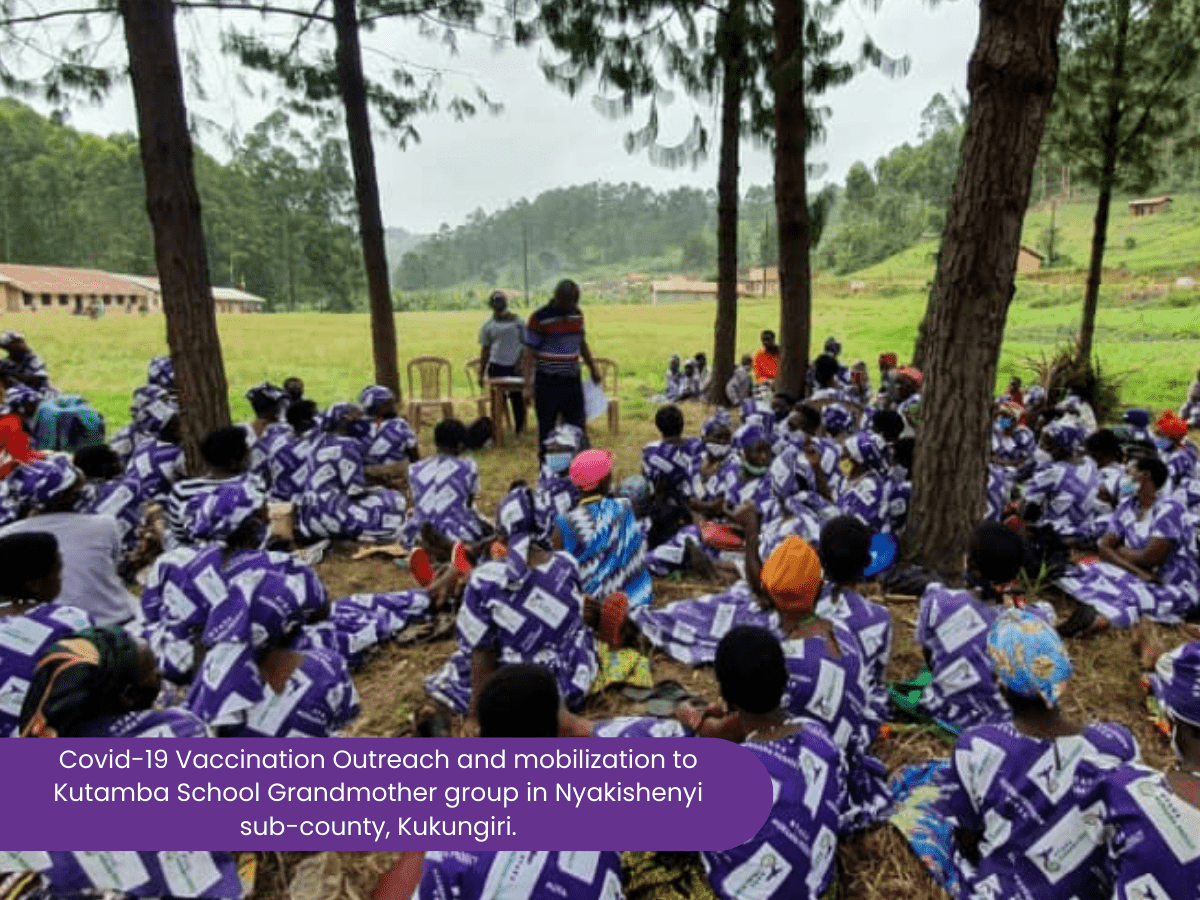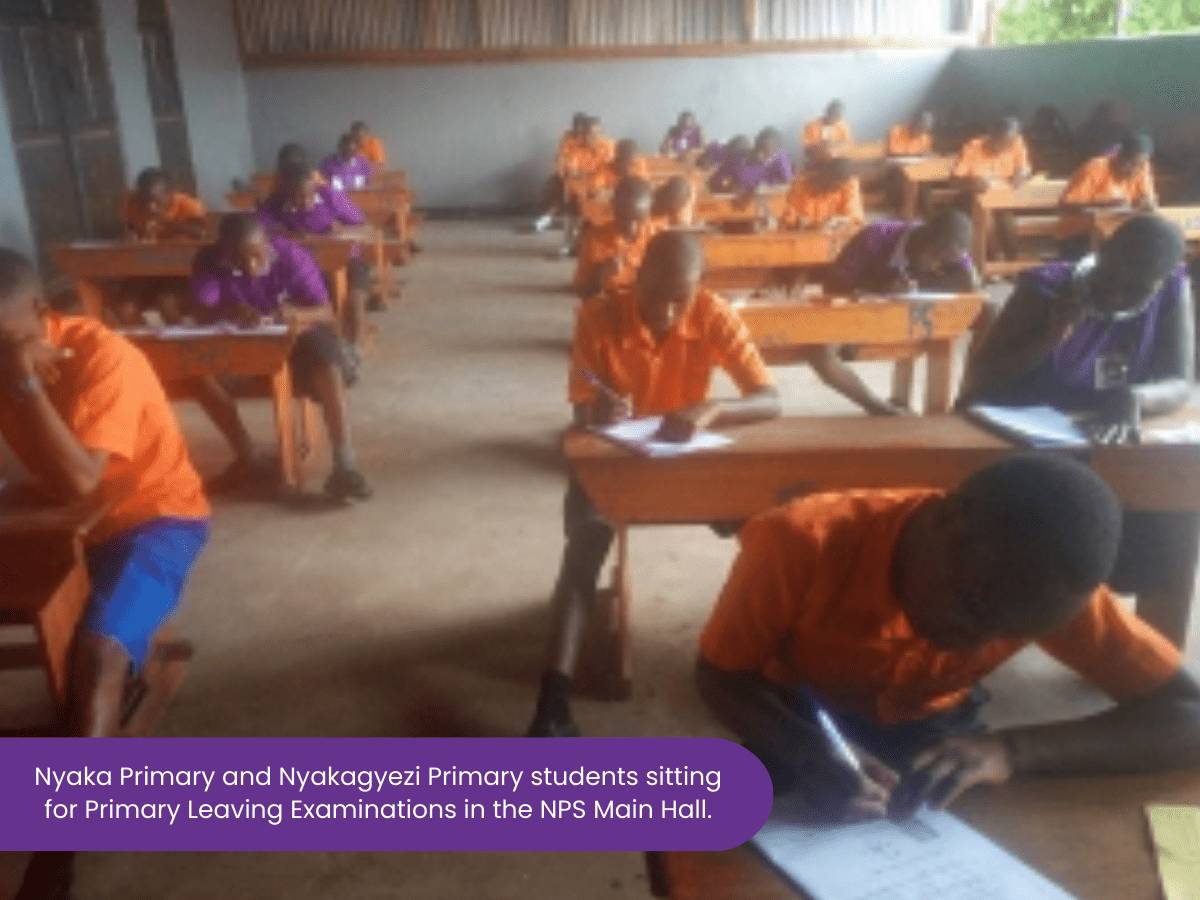 Nyaka Primary school is officially a National Examination Center
Nyaka Primary school was approved as a national examination center and so for the first time, the Nyaka students took the Primary Leaving Examinations (PLE) from their school. The school also hosted students from Nyakagyezi Primary School to sit for PLE at the Nyaka Campus.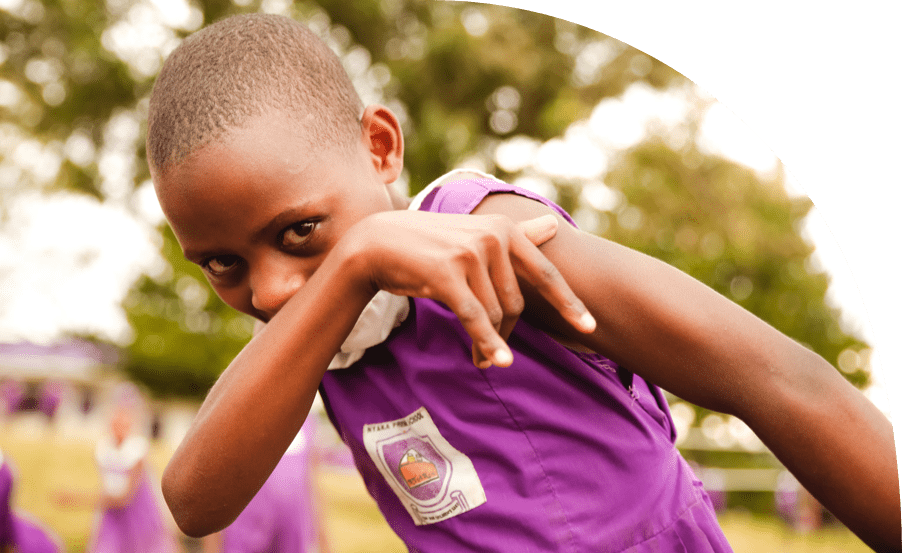 Support Nyaka
We rely on donors around the world to support our programs. Will you join them?
Donate